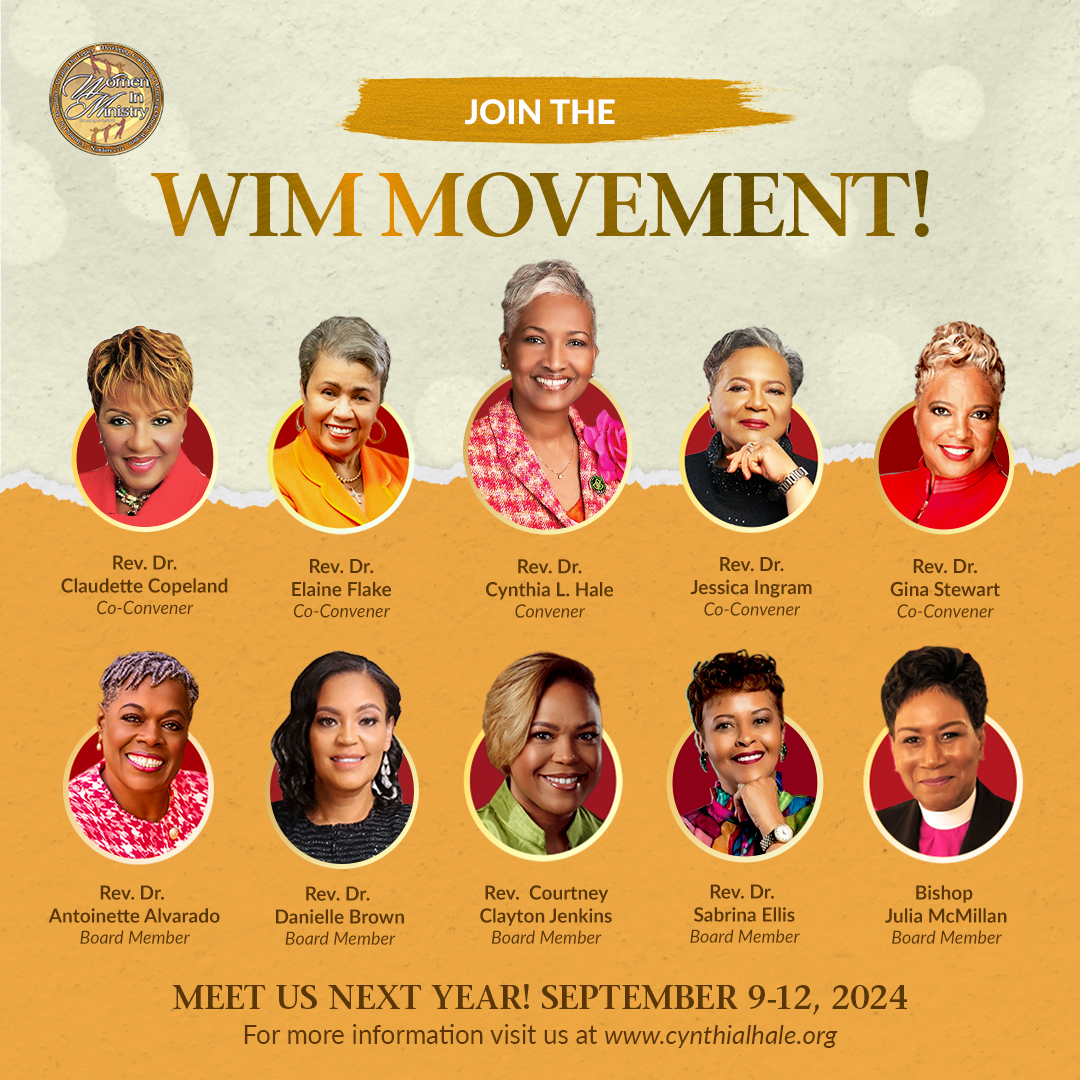 2023 WIM Conference Information
WIM Conference
The Women In Ministry (WIM) Conference, Inc. is a 501c3 nonprofit organization whose overall mission is to develop, coach, and mentor Christian women In ministry for the 21st Century. The conveners of the conference are passionate about the impact mentoring has on the lives of individuals, the communities they serve, and the organizations they transform. They are also motivated by the conviction that ministry is a vocation of public and social significance, and a calling worthy of nurturing the brightest and the very best for leadership. Since its inception in 2005, the WIM Conference, Inc. has served and worked with more than 1,000 women who impact, inspire, and transform the lives of so many people across the nation.
The WIM Conference is a national premiere gathering held each year for one week during the month of September. It is exclusively dedicated to the formal development of professional women who serve in ministry as pastors, ministers, professors, chaplains, scholars, executives, activists, authors, seminarians, psalmists, evangelists, missionaries, etc. It includes plenary and breakout sessions facilitated by a diverse range of leaders who foster dialogue and provide an opportunity for access to current and relevant information in the field of ministry.
The Women In Ministry Conference is more than a women's conference. It is a supportive network for female pastors and women who serve in ministry. The conference seeks to fulfill its overall mission by developing, coaching and mentoring Christian Women In Ministry for the 21st century.
Vision
To develop a movement of women in ministry; to celebrate our cultural inheritance and to preserve, process, and pass on this unique legacy.
Target Audience
Women with a heartfelt need for instruction, impartation, and healthy interaction who are:
Seminary trained women and/or
Ordained or Licensed with two years of experience, and/or
Women who are seriously exploring or engaged in ministry with an endorsement from a Pastor or denominational leader.
Get Involved
The Women In Ministry Conference is operated solely by volunteers. We rely on the generosity of individuals and companies and would invite your partnership and support. You can help us in the following ways.
---
Donate Financial Resources
Financial contributions for program and operating expenses are always accepted and greatly appreciated. All donations are tax-deductible.